DESPERATE DREAMER
Réalisé par Martin Zarka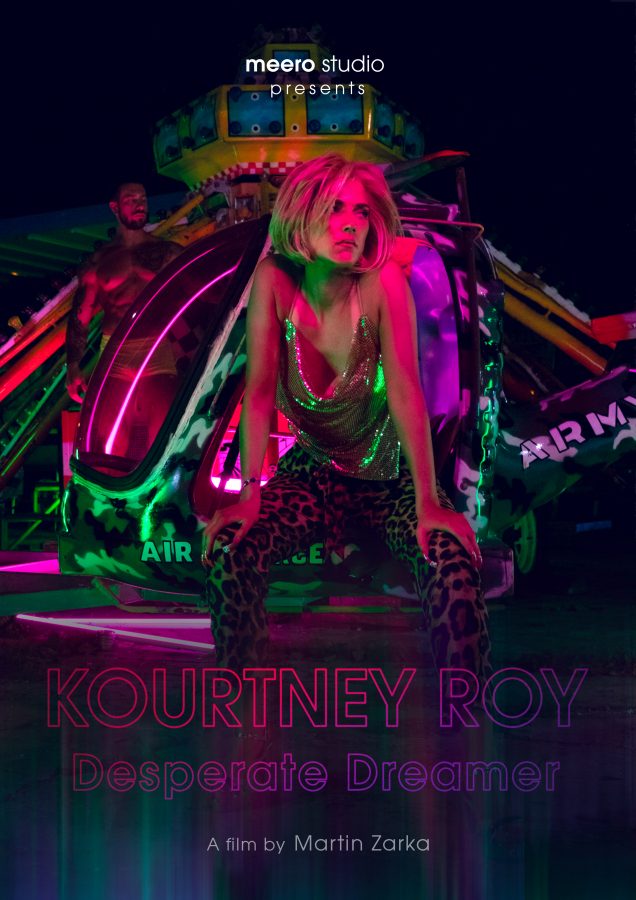 26' minutes Documentary
Release February 2020
Known for her eccentricity, Canadian photographer Kourtney Roy creates dreamy
sets for her self portraits. Wearing vintage clothing, retro wigs, multi-colored makeup
and high heels, Kourtney World laughs at the world and treats it like a movie set
where reality and fiction are intertwined. This documentary is an immersive dive into
the imagination of the photographer and invites us to follow her last photographic
series shot in Cancun, Mexico.
About the artist
Kourtney Roy is a Canadian photographer born in 1981 in Ontario.
She studied photography at Emily Carr University of Art and Design in Vancouver and at
École Nationale Supérieure des Beaux-Arts in Paris, where she started to build her
colorful universe where art meets fashion with a splash of extravagance.
Through her eccentric self-portraits, Kourtney Roy plays atypical characters. Her images
remind us of David Lynch's universe and are full of references to American pop
culture.
Her photographic series have received many awards, including the Picto prize in 2007,
the Emily prize in 2012, PMU's Carte Blanche in 2013, the Elysée prize in 2014, and
the Canadian Arts Council fellowship in 2015. In 2018, she was awarded Pernod
Ricard's Carte Blanche after her work depicting the culture and spirit of the group
through portraits of 18 employees that were exposed at Paris Photo.
Kourtney Roy's work has been featured in France, where she's been living for years, but
also China, Switzerland, Italy, Russia, and Australia.
Her work has also been published in magazines like TIME, Vogue, Sunday Magazine,
Madame Figaro, and Air France Magazine. Her book "California" was published by
Editions Louis Vuitton.
Meero & Drapeau noir
Producer
Completion Date :
November 01, 2019
Country of Origin :
France
Country of Filming :
France, Mexico
Shooting Format :
Alexa mini